Working with Rachel was the single most important (and best!) decision I made during my wedding planning process. We began planning our downtown DC wedding about 6 months out and hired Rachel to be our full service wedding planner. We selected a unique and grand location that had never hosted a wedding before, but Rachel handled every single aspect with ease. She took the time to get to know me and my fiancée; she invested in us to understand who we are, our story, our vision for the day, and how we could create something special that reflected us a couple. Throughout the planning process, Rachel was organized and knew exactly what needed to be done and when. Planning a wedding can feel overwhelming at times; Rachel broke everything down into manageable pieces and made the process fun!! She was always available for in-person meetings and calls, and was incredibly responsive to all emails and questions. She checked in on me regularly and kept everything on track from beginning to end. As a person, Rachel is thoughtful, encouraging, calm, accommodating, and reassuring.
Rachel has the ability to adjust her style, based on the bride's wants/needs, and what is needed in any situation. She always found the perfect balance of support and guidance toward me, while being effectively firm with vendors when it was called for. Rachel has great recommendations for vendors (nearly all of which we used), but she was also open to working with anyone new that I identified. She handled all of the communications with the vendors, which left me free to concentrate on the fun stuff! I was completely at ease on my wedding day, knowing that Rachel had every detail taken care of for us. The day was flawless. Rachel is exceptional at what she does and I couldn't imagine having anyone else on my side for one of the most important days of my life!
Our venue required a day-of-coordinator and referred my husband and me to The One Moment Events, for which we are so thankful! Not only did we have a fabulous time at our wedding, but we also came away with a new friend. Rachel is the absolute best, and our wedding would not have been the same without her.
Together we conquered DIY signage and seating arrangements, and she was a fountain of knowledge on the best vendors for our day. Rachel was also extremely accommodating to our schedule, coming to our home to help us with projects and scheduling phone calls at our convenience.
While she is a good sounding board and master coordinator for all things wedding related, she is also a problem solver, handling everything from schedules to sudden temperature changes with grace. Hiring Rachel was easily the best decision my husband and I made during our wedding planning process.
Rachel is beyond amazing. From our first conversation, I knew that she wouldn't just be my planner, but she would also become my friend. We hired Rachel for partial planning, as we already had some of the major venues booked. She was with us for about 10 months of planning, and I don't know how I would have done it without her! I honestly was not stressed throughout the planning process because of her guidance. I was able to have fun planning, and enjoy each part of wedding planning. She really listened to our vision, helped me make decisions when I was unsure, and took care of almost all of the communication between vendors!
Before I hired Rachel, I was completely overwhelmed with emails back and forth with vendors, and didn't know what to do when. As soon as Rachel came along, all of that went away. She is very organized, which you need in a wedding planner! She is also very thoughtful and her passion for wedding planning comes through in her work. Hiring Rachel was hands-down the best decision I made!
"Having Rachel help plan and coordinate our wedding was one of the best decisions I made (obviously choosing the groom has to be #1)! As someone who had no idea where to start after booking a venue, she helped guide me through the whole process help me know what I needed to do along the way as we got closer to the wedding. She is one of the most professional and responsive individuals and incredibly organized. We had a lower budget that she was able to help us stay under as well. We had several DIY sessions in which she helped me (a pinterest wannabe) make our programs, favors, and decorations which all looked unbelievable at the reception! The weather was unpredictable until about 2 hours before the wedding, and Rachel was able to set up both inside (backup rain location) and outside locations just to keep me stress free! I didn't have to worry about anything going wrong because Rachel was so on top of everything from the moment we met until I left the reception that night. I would completely recommend Rachel to anyone to coordinate their wedding. She's not only an amazing planner, but a great person to have as a friend. Plus our mutual obsession of our dogs made me love her even more!"
I wish I could sing Rachel's praises from the rooftops - she was the absolute BEST thing that happened to our wedding! Rachel is organized, knowledgable, responsive - and above all she is so fun to work with! She has a great sense of humor, and her approach to planning is the perfect combination of business and fun.
We hired her for month-of + day-of coordination, but she was so much more than that -- in addition to executing our wedding seamlessly, she was an amazing resource throughout the planning process to bounce ideas around with. She's super creative and has an amazing sense of what will look good and flow well. She took the careful time to understand our vision while also making great recommendations - she was always patient in walking through the details with us and answering our questions. With Rachel on our team, we never felt worried or stressed-- we felt like we could rely on her to resolve any challenge and she was always there for us.
On our wedding day, she was the perfect blend of cool, calm, and collected + assertive/organized + a total sweetheart - she managed everything with grace and a smile (and also made excellent on-the-spot decisions when a few unexpected things popped up, including rain during our ceremony).
Our wedding was absolutely perfect, thanks to her thorough planning and stellar management. I already miss working with her!
Thank you Rachel!!!! :D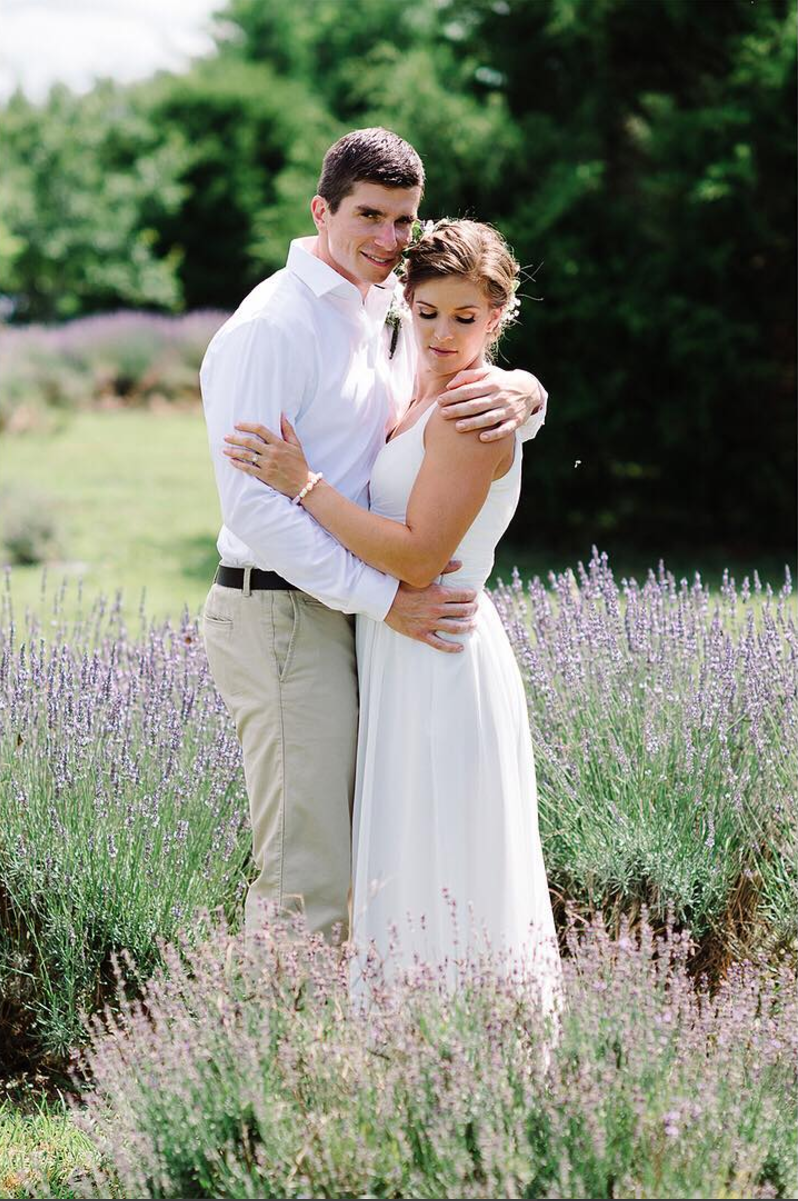 I wanted to plan my own wedding, but living literally halfway around the world (12 full time zones) made it extremely difficult, so we hired Rachel for full service planning. We wanted to do a casual but classy, white tent wedding on a family farm, and she immediately seemed to understand what we envisioned. The neighboring area does not offer much in terms of vendors and they tend to be slow to respond, but she dealt with everything and made sure the vendors showed up and were set up with everything they needed.
Day of the wedding she went above and beyond, bringing in her own signs, setting up extra decorations that I never would have have thought of, but were perfect. Even with all the planning things can (and will) always go wrong here and there, but she made sure it was all fixed by go time and the event ran flawlessly, allowing me to have so much fun. I cannot say enough kind words, she made planning a wedding stress free and I am so glad we hired her.
She also does floral arrangements and is kick ass at those!
photo: Norman Photo
Hiring Rachel was the absolute best decision I could have made for our wedding day. Always just a quick call or text away, Rachel had it covered! I can't speak enough for her professionalism, organization, and creativity. She made planning the in's and out's of a 200+ guest list wedding (with 2 locations!) a complete stress-free experience. Like other reviewers, I felt that I had made a new friend. Her personal touches and thoughtfulness is unmatched.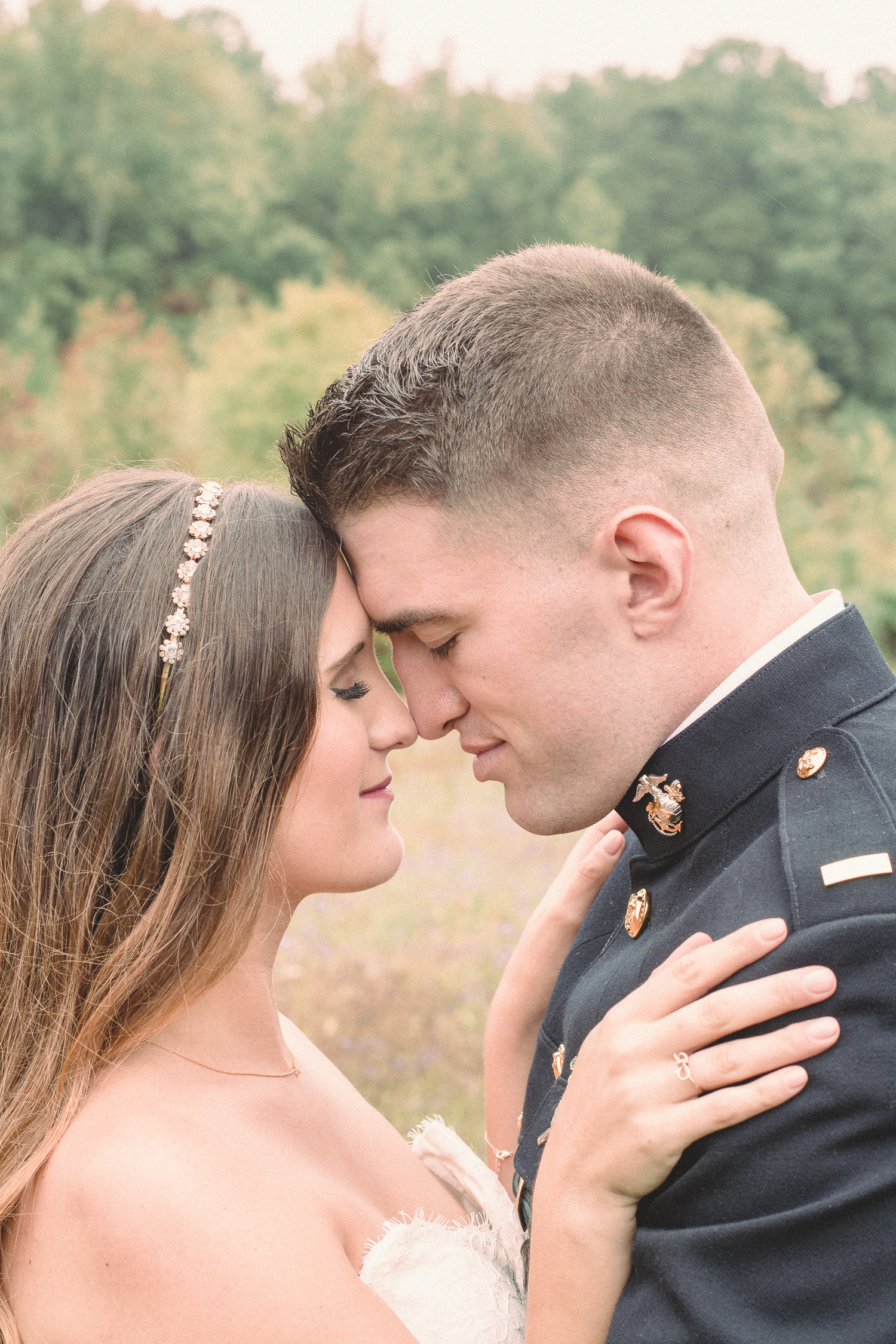 "Where do I even start with my review of the wonderful Rachel. Rachel will not only plan, coordinate, and decorate your dream wedding, but she will be ready for any and all disastrous events that can (and will, though they won't be as big of a deal as they seemed looking back) happen. Her clipboard will have every idea you ever mention, and if it's possible, safe, ethical, and in your budget, she will make it happen.

If you're lucky enough, like I was, she will also become a friend. And having a friend help you plan your wedding makes it SO MUCH more fun. If you like to craft, and make your own decorations, she is your girl. She is truly anything and everything you could want in a wedding planner, and I am grateful I had her by my side for my day. Thank you so much!!!"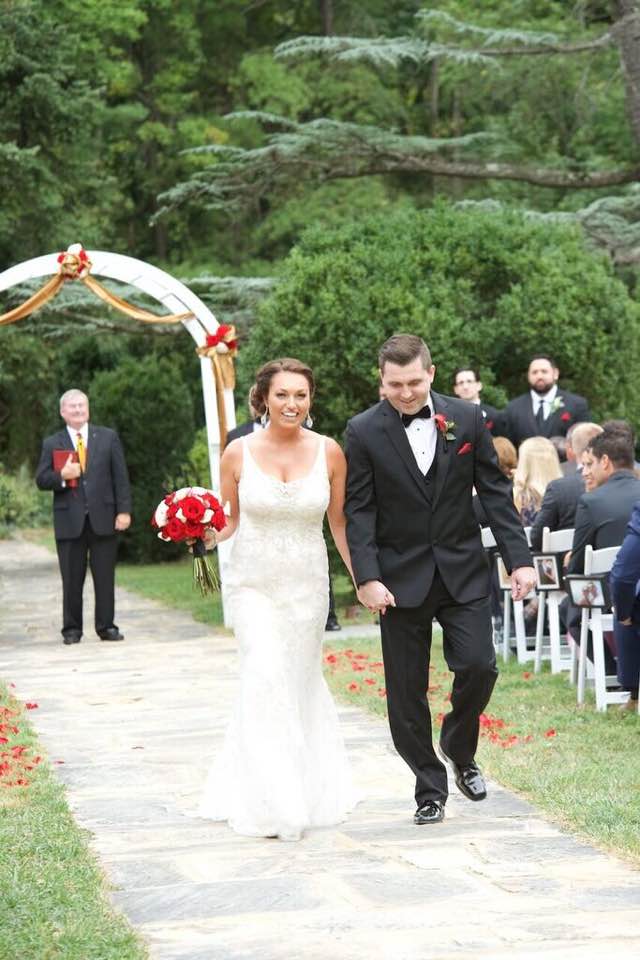 Rachel was everything and more than I could have asked for. She really dove in to what I wanted our day to look like and went above and beyond to make it happen. Down to the smallest detail, including no phones at the ceremony, our wedding day was perfect. She kept my wandering mind on track during the planning process and eased any worries day of. I would hire her again ten times over!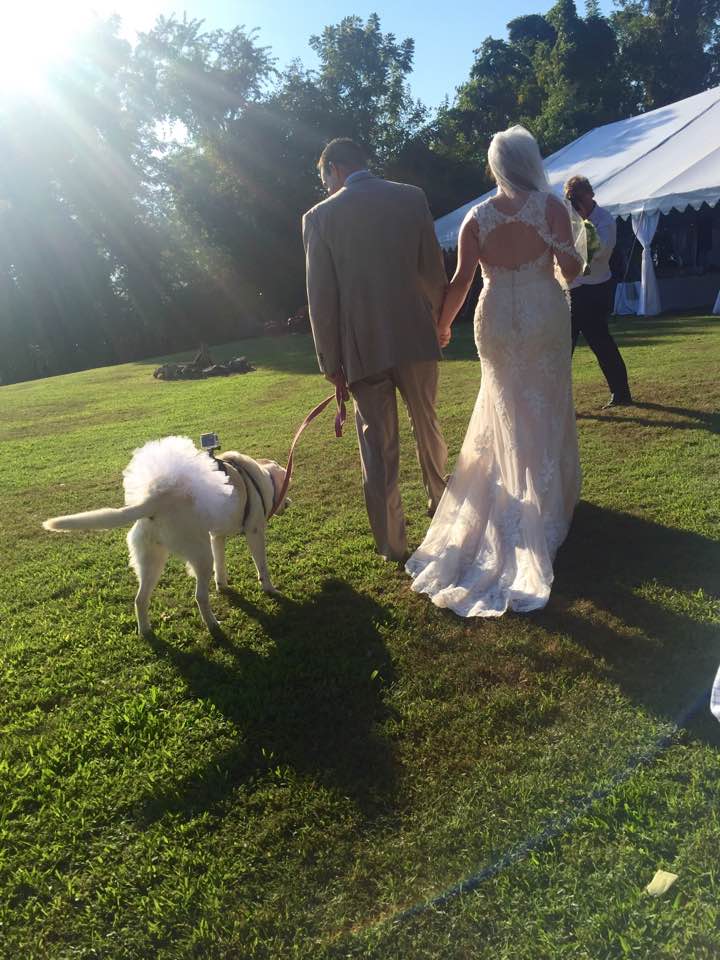 Loved working with Rachel. I planned a wedding in 4 months at a family friend's home so I knew I'd need help pulling stuff together (and quickly). Rachel is exquisitely professional and has such great ideas while understanding and putting my "casual outdoor party where the first 20 minutes are a wedding" into motion. Having her there to help with the set-up, I was free to just enjoy the day start to finish without stressing at all. She handled a few mishaps so seamlessly I never knew they happened (like when my rental bathrooms flooded and stopped working!). If I did the whole day over again, there would certainly be a few tweaks, but Rachel would be a mainstay. Even my budget conscious husband was impressed about her level of service (and how having her kept me so calm).
Can't say enough how much we appreciated The One Moment Events!
"I can't begin to describe how wonderful Rachel is. When we got engaged, my (now) husband and I decided to get married at my grandfather's house in a remote location in Western New York. We thought it would be special and lovely, but we had no idea how difficult it would be to find good vendors in the area when most of them don't even have websites. Enter Rachel.

She's friendly and warm and so much fun, and she thought of ideas and details that never occurred to me. In 8 months she planned and created a wedding I could never even dream of. She DIY'ed most of the decor on her own, she coordinated the vendors (no small task since the wedding was kind of in the middle of nowhere), and she created the perfect day within our very small budget! And each time someone asked if I was stressed about the wedding, I could honestly answer that I was not. I trusted Rachel, and she would handle my many questions and ideas calmly and realistically. I had no idea how to plan a wedding, and she held my hand throughout the entire process.

In the days leading up to the wedding, I was stressed for the first time. I just didn't see how were going to turn a my grandfather's yard into a wedding space. But the moment Rachel arrived, that all went away. I knew she would handle everything. On the day of the wedding, my husband and I didn't worry about a thing. She took care of everything. It was the easiest day for both of us because Rachel took the stress of the day away from us and dealt with everything flawlessly.

We didn't have a clearcut vision of what we wanted the wedding to look like when we started the wedding planning process. We knew we didn't want it to be a stuffy wedding and we wanted it to be lovely, but we didn't have any ideas about the details. Rachel was able to give us the wedding we didn't know we wanted. I wouldn't have changed one thing. People are still talking about how perfect everything was! Rachel was able to take our personalities and create a wedding that we never could have created on our own and it was unique to us, laid-back and absolutely gorgeous.

My husband (a man of few words) wanted me to add on his behalf that, "She did an amazing job. Her attention to detail made all the difference."

We can't recommend her enough. You won't regret letting Rachel and The One Moment Events make your day perfect for you!"
I have used Rachel for multiple events and each time I am more and more impressed with her skill and professional ability!!! She is incredibly creative and has the unique ability to create my vision even though I am not even positive what it is I am envisioning! She is absolutely amazing at ever aspect of event planning and is a joy to work with!
- Stephanie B.
Having Rachel plan my event was the most wonderful experience ever. She was the most professional, fun person ever! She was full of wonderful creative ideas that really made my day come together and made it truly memorable. I don't know what I would of done without her. She made everything as stress free and organized as possible and I couldn't of asked for a better person to share this day with!
- Kristi F
Recently I had the opportunity to work with Rachel at a wedding in Fredericksburg and she was nothing short of exceptional! She paid very close attention to every last detail ensuring that the couples wedding was absolute perfection. It was a pleasure to work with you Rachel! Rita and I look forward to doing it again.
- Steven B.
Working with Rachel on special events has always been an incredible experience. She's extremely detail-oriented, listens to ideas, and executes them beautifully and even better than you could have originally imagined. She loves her clients as friends, and I don't know many people who work harder than she does to ensure that her clients are 1000% happy and excited with their big day! I highly recommend Rachel, and I cannot wait to work with her on many more projects in the future!
- Bethanne A
We had the most beautiful wedding ever, thanks to Rachel! Over two months later and guests are still talking about. More than one guest told us it was the best wedding they had ever been to!
- Brianne H.
Rachel is a ROCKSTAR! A true professional and a wonderful person. The wedding was flawless. Thank you so much for everything.
- Jamie S.
As a professional DJ I have had the pleasure of working with Rachel during events and it has been a great experience. Rachel is detailed oriented, helpful, and is great with communication. If you are on the market for a planner, don't hesitate to utilize her services.

- Brandon H
I've been DJ'ing weddings for quite some time now. Weddings without coordination can be chaotic come show-time. It usually ends up falling on the DJ's shoulders to quickly help coral vendors in sync. I always appreciate the couples who take the time to consult with someone who handles this responsibility.

I had the opportunity to work with Rachel from One Moment Events this summer. She was absolutely fantastic. Organized, detailed, direct and of course, friendly. This truly helps the wedding day flow without awkward hitches. I sincerely hope I have the chance to team up again in the future!

Well done Rachel,
- Nick C
Thank you for helping my sister make her dream wedding come true! And not only being her wedding planner, but friend Taylor and Spencer's wedding was absolutely beautiful, you did and outstanding job!!!!!
- Lindsay S
Rachel brings to a wedding everything you'd expect a great planner and coordinator to bring. And she does it exceptionally well. What makes her stand out in her field is her positive, contagious spirit. Her friendly personality is a joy to be around. Observing her interactions with the bride and groom would make you think they were life long friends. I appreciate Rachel's balance of strong organizational artistry with her genuine interest and care for others. I highly recommend The One Moment Events!
- Tim S.
Rachel has exquisite taste and a fun personality... I'd get married again just to let her plan it!
- Deanna C
As a photographer, we get to work with every type of vendor. And in my opinion there is no more important vendor than your weddings and event designer! AND Rachel is easily one of the best ones we have worked with. She's organized, flexible and cares about what she's doing. We don't often get asked to recommend a coordinator, but when we do she's the one!
- Sam S